Pinterest, a website that lets users pin collections of images on a pinboard, has recently gained a lot of popularity of the past few months. Especially with women.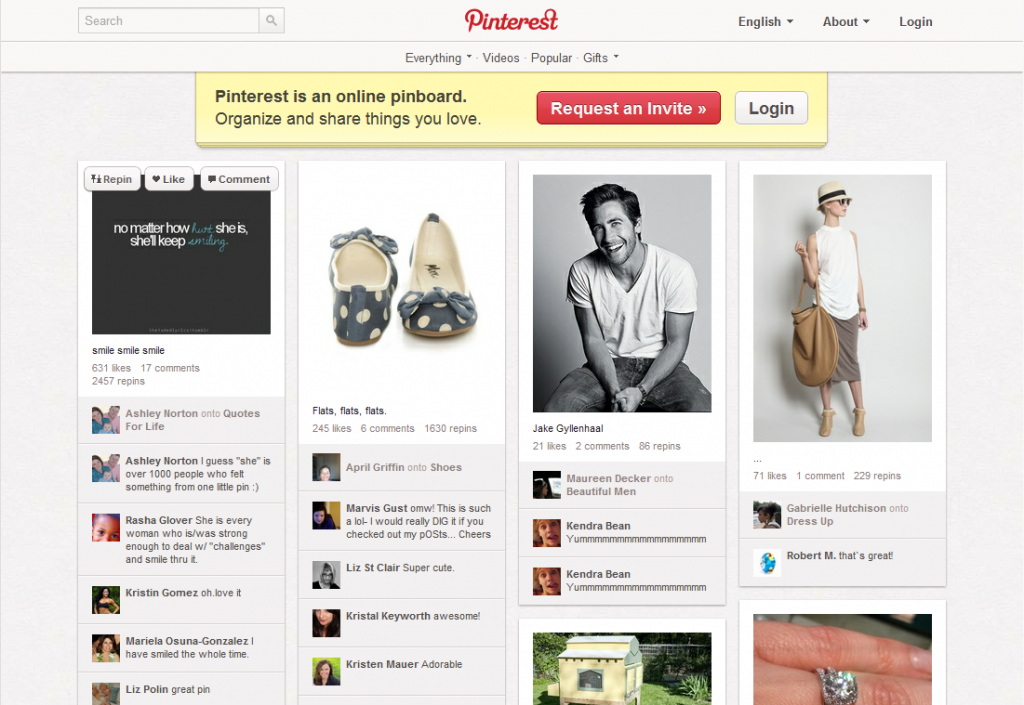 The majority of the pins are just image of wedding dresses, cakes, clothes, etc. Sometimes they have links to Amazon so you can buy the product. But overall, the support for purchasing products isn't really there yet. There is a lot of potential revenue lost due to lack of support for individual sellers or shops.
Most people have probably not heard of The Fancy. It is similar to Pinterest except it is much less cluttered, more designer-oriented, and the target audience is both male and female. Images are much larger, and of higher quality and the interface is much simpler than Pinterest's.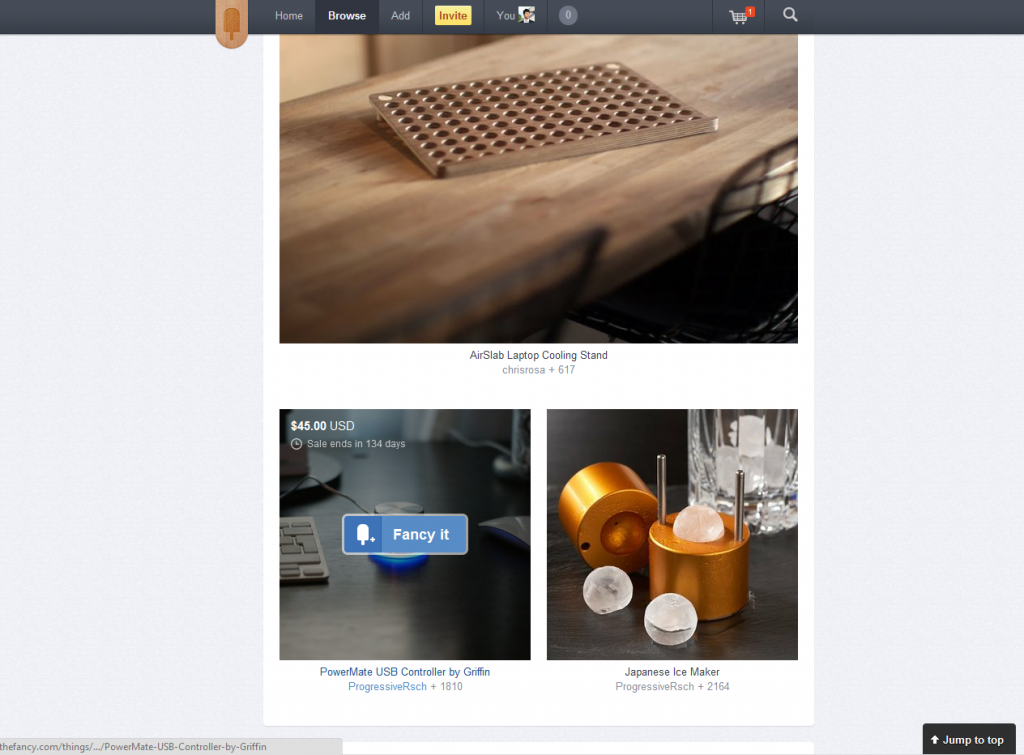 With significantly less clutter than Pinterst, The Fancy website is just a breeze to browse through. It's like a photo magazine-styled wishlist. It recently has become more shopping friendly. So you can buy many of the items listed on Fancy. What's also nice about it is that you can get deals from retailers such as ThinkGeek just by Fancy-ing an image of a ThinkGeek product.
These two new websites are certainly worth a try.
Pinterest link
The Fancy link
You can see my Fancy profile here.
Which do you prefer, Pinterest or Fancy? Let me know what you think in the comments section below!