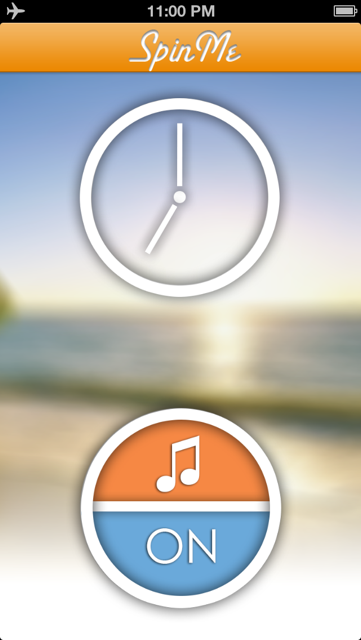 A lot of people tend to sleep in and have several alarms to force themselves out of bed. Over the past few months, Abdulla Al-Shurafa and I have been developing an iOS alarm clock called SpinMe Alarm Clock to help people wake up.
The alarm for iPhone and iPod Touch was made to force people out of bed by standing up and spinning around in two circles. At first thought, many people think they can fool our app by rotating their phone in their hands or rolling around in bed but nope, it doesn't work that way.
SpinMe forces you to hold your phone with both thumbs at the bottom of the screen without moving them. Moving your fingers, even slightly, or taking them off the screen causes the spinning motion to reset. The alarm has no snooze either, and will still blare at you even if you've killed the app. I mean, if we made it any easier, then what would be the point?
Today, there was a rush of adrenaline as we had discovered that our 3-month old app had been featured on TechCrunch!
Neither one of us ever thought this could even be possible, but it happened. It exploded on Twitter and we witnessed SpinMe rise from ranks of the low 100s to top 5 paid productivity apps in the United States. Before, we weren't even ranked in the overall paid apps category, but at the time this article was written it was ranked 105th in the United States top paid category.

This is pretty crazy considering that only less than two weeks ago we released our awesome new website www.spinmealarm.com. This is obviously very new territory for us and is very exciting at the same time.
So for those of you who need a more interactive alarm, try it out, give it a spin, and tell us what you do to wake up.